About Us
Searching for a Local Concrete Sawing & Drilling Contractor Near Norman, OK?
---
Locally owned and operated Big Dog Concrete Cutting, Inc has proudly served residential, commercial, municipal, and industrial customers across the state of Oklahoma for nearly a decade. We've built our reputation on superior customer service and industry-leading workmanship, allowing us to expand our operations year by year. Our most popular service offerings include wall sawing, slab sawing, and core drilling. At Big Dog Concrete Cutting, we offer 24/7 concrete cutting capability and service throughout Oklahoma and have crews that work regularly in communities like Tulsa, Ada, Oklahoma City, Lawton, Durant, Norman, Lexington, Ardmore, and beyond.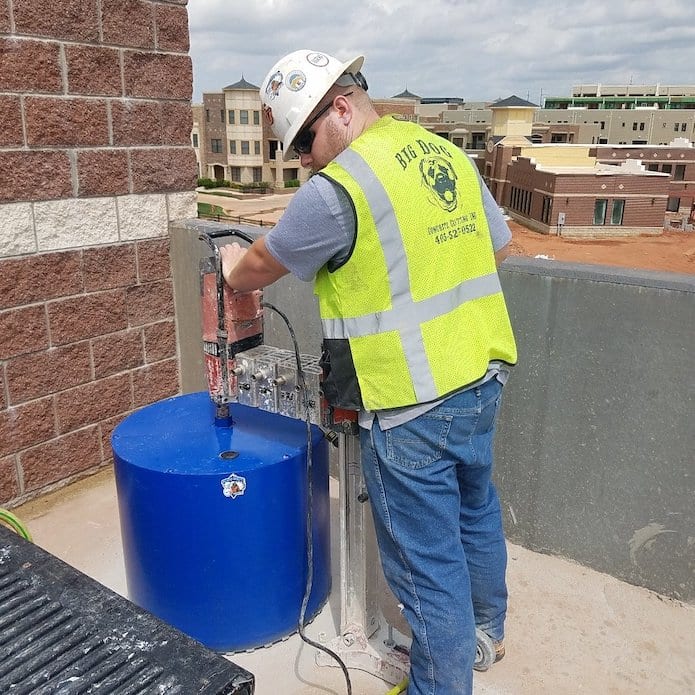 ---
Why Choose Us?
---
While we're old-fashioned in our devotion to outstanding customer care and commitment to a job well done, Big Dog Concrete Cutting is also a progressive company that utilizes the industry's latest and most advanced technology.
We feature GPR scanning services to reveal buried utility lines without the need for excavation, and robotic demolition to access and modify complex or difficult-to-access infrastructure. No matter your concrete cutting needs, the professionals at Big Dog Concrete Cutting are ready to deliver the service and expertise you would expect from a leader in the field.
Have Questions?
We invite you to reach out to Big Dog Concrete Cutting today to discover the difference a local favorite in concrete work can make for your next project!
405-527-0522